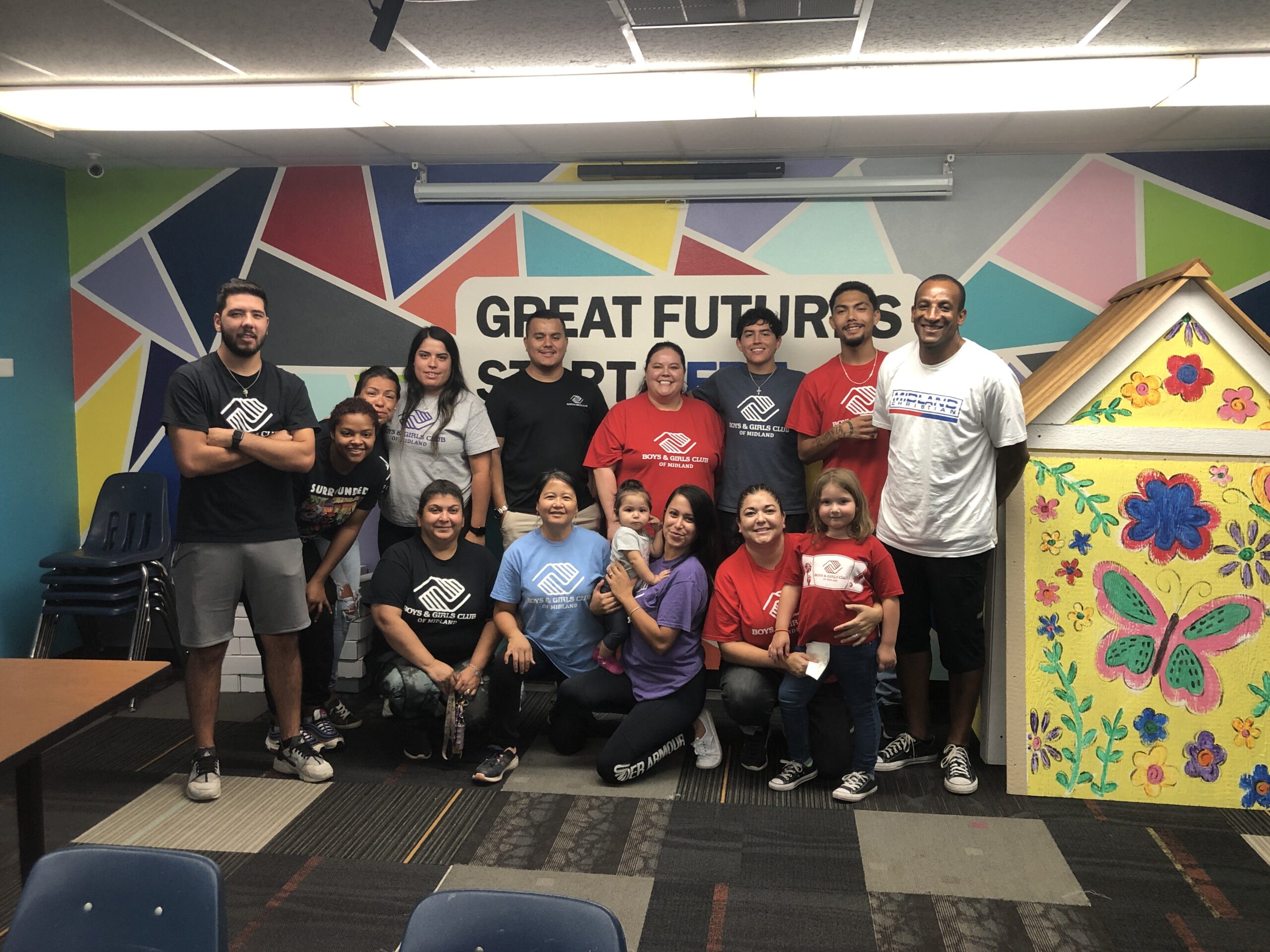 We're A True Partner
National History: Boys & Girls Clubs of America is a congressionally chartered organization having its beginnings in 1860, during the Civil War, when fathers were off to war and their sons roamed the streets back home. Incorporated in 1906, today the Boys & Girls Clubs of America has nearly 4,000 clubs throughout the United States and is the eighth largest charity in the country.
Local History: The Boys Club came to Odessa in 1958 and Midland in 1965. In 1990 the Boys Clubs of America became the Boys & Girls Clubs of America. And in 2013, the Odessa and Midland clubs, remaining independent organizations, formed the Boys & Girls Clubs of the Permian Basin.
The Club is NOT a daycare, but a private youth community center licensed by the state differently than a daycare. Many children walk to and from their homes. Parents must remind their children never to leave the Club without their approval.
Revenue Sources: individuals/corporations (31%), private foundations (25%), United Way (8%), user fees (30%), government (4%).
Local Collaborative Relationships: U.T.P.B., Odessa College, Midland College, numerous churches, City of Midland, City of Odessa, Special Olympics, home school associations, E.C.I.S.D., M.I.S.D., West Texas Food Bank, and many more.
Volunteer Opportunities
There are many ways to give of your time. We are in need of coaches, academic tutoring, teaching art, photography, etc… Any talent you have and would like to share, please let us know, and we will try to find just the right spot for you. We appreciate your time and interest!
If you are interested, see the contacts list. And if you would like to discuss the possibility of volunteering, our Executive Director would be glad to help you figure out the best niche for your interests.
You will be asked to complete a volunteer background check before any regular or unsupervised contact with children. Wait until you are directed by a staff member to fill out the background check.